Our Vision

To be the trusted partner for Industrial, Commercial and Residential Waterproofing contractors in chennai.

Our Clients
We serve some of the reputed customers in and around chennai.
View best waterproofing contractor in chennai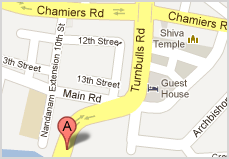 We are in Waterproofing Services for a decade, We have pioneered in this field with excellent track record with our clients with highly qualified engineers and experienced man power.

We are specialists in providing bitumen waterproofing treatment for all types of roofs viz., R.C.C, Madras terrace, Bombay terrace, A.C. Sheet roof, Zinc sheet roof, Mangalore tiled roof etc. We are also specialists in providing cement based dampproofing course using chemical injection methods for basements, and waterbound structures like water sumps, overhead water tanks, bathrooms etc.

Our work is covered by maintenance guarantee for a period of five years. We have executed jobs this nature both in public and private sectors, and is endowed with abundant experience. We hope you would avail of our expertise. Looking forward to the pleasure of hearing from you, and thanking you.
Best waterproofing services in chennai

Our Speciality

Contact Us




98410 35041

044- 24354119

Water Proofing Services
No 24, I Block, Turnbulls Road, Nandhanam, Chennai-600 035.
waterproofingservices@yahoo.co.in